Take a look at my life… week 24
Weer een nieuw kijkje in mijn leven, en wat druk heb je het als je een kindje hebt gekregen. Afspraak na afspraak. Maar wat is het genieten zeg zo,n klein mannetje. Het liefst knuffel ik de hele dag met hem, maar dat kan niet. Hij moet veel slapen en dat doet hij dan ook zeker. Je hoort het vrij weinig, lekker rustig kindje. Helaas drinkt hij nu ook weer slechter, dus de sonde blijft er nog maar even in. Kraamzorg kan fijn zijn om wat druk van me af te halen, maar kan ook zeker heel ongemakkelijk zijn. Ben wel heel blij dat ik nog wat hulp kreeg. Dit nieuwe leven is wennen, maar zo mooi om een kleintje op te voeden.
Kijk mee wat ik deze week heb beleefd…
Maandag 09 juni 2014
Vandaag kregen voor de eerste dag kraamzorg (eigenlijk heet het voor ons couveuse nazorg) Ik vind het raar dat er iemand in huis bezig is voor ons terwijl ons rust nemen. Natuurlijk kan ik niet alleen maar stil zitten of of bed liggen. Ik zorgde gewoon voor me kindje. En zei nam wat dingen van me over. Dat was wel heerlijk hoor maar dus wel erg onwennig. Ben niet iemand die het uit handen geeft.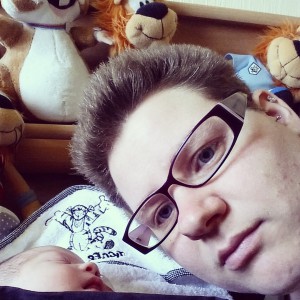 Onze eerste selfie lekker in het grote bed van papa en mama. Wat hebben we toch een heerlijk zoet kind.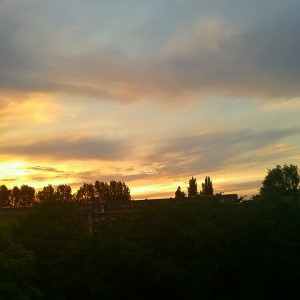 Einde van de dag, dus een heerlijk plaatje waard.
Dinsdag 10 juni 2014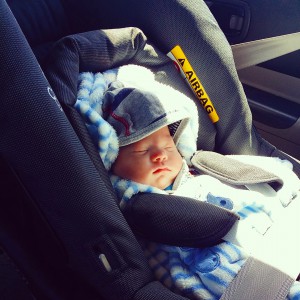 Ja hoor daar gaan we weer, op naar het ziekenhuis…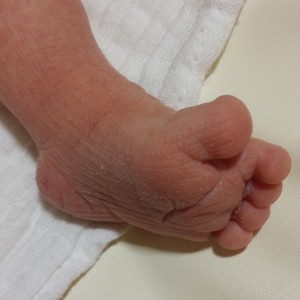 Eerst maar even het gips er af laten halen en heerlijk in bad met die kleine teentjes. Wat was dat even genieten om die teentjes te zien en te voelen. Wauw wat prachtig, en wat is er al veel veranderd aan de stand van z,n voetjes. Echt al een wereld van verschil. Zo mooi om te zien. Helaas was het van korte duur genieten van die mooie voetjes, want ze gingen nu voor de 3e keer in gips.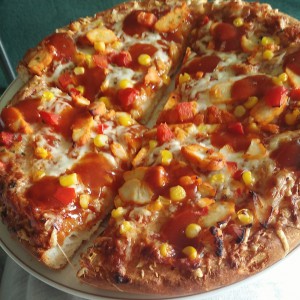 Lekker makkelijk eten vandaag, we doen eigenlijk niet anders. Maar vandaag werd er gewoon niet gekookt. Het echte koken/gezond eten komt wel weer. Eerst even de goede ritme vinden in ons nieuwe leven. Helaas heeft ons nieuwe leven nu heel veel afspraken die eigenlijk niet hoefde als je een kindje zou krijgen. Maar bij onze Daan dus wel.
Woensdag 11 juni 2014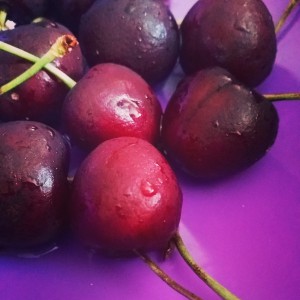 Ik begon me ontbijt met een schaaltje kersen. Maar dat was natuurlijk niet het eerste wat ik deed in de ochtend. Eerst was Daan aan de beurt met verschonen en zijn flesje.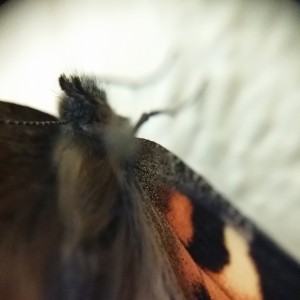 We hadden een kleine indringer in de slaapkamer en probeerde een macro foto van te maken. Dit was nog de beste van alle pogingen.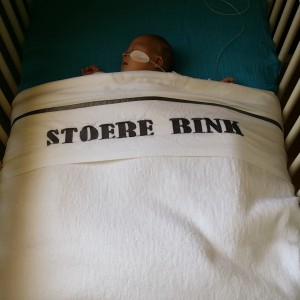 Heerlijk de kraamzorg heeft ons bed en die van de kleine afgehaald en opnieuw opgemaakt. Kijk dan onze stoere bink in dat grote bed van hem. Dan zie je pas hoe klein hij is. Terwijl wij al vinden dat hij enorm is gegroeid.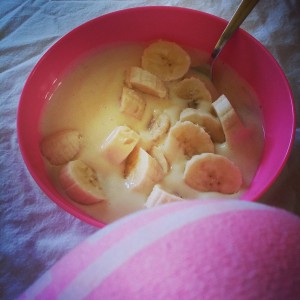 Een bakje soja vanille yoghurt met banaan, dat is wennen soja. Maar wel lekker voor een keertje.
Had even telefonische contact met de zuigelingen poli, waar Daan heeft gelegen. Even vragen of alles wel goed gaat bij ons en met de kleine.
Donderdag 12 juni 2014
Deze dag stond in het teken van rust, heel moeilijk de rust te vinden maar de kraamhulp stond erop dat ik zoveel mogelijk op bed bleef liggen. En dat heb ik dan maar gedaan. En dat was eigenlijk best wel heel lekker.
Vrijdag 13 juni 2014
Eigenlijk moest dit ook zo,n rustdag worden, maar wist dat het niet ging gebeuren. Mijn mams kwam op kraambezoek, maar daarvoor was de nicht van Bert hier met haar dochter. Een super gezellige dag gehad. Lekker veel gekletst. En ben samen met mijn mams en Daan even naar de kinderboerderij geweest waar ik heb gewerkt. Wilde even zien hoe het stond met de nieuwe speeltuin waar ze mee bezig zijn. En toen kwam ik nog een bekende tegen die er ook werkt. Dus even lekker pronken met mijn zoon.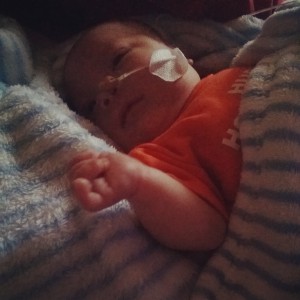 S,avonds weer even lekker knuffelen in het grote bed. Waren zelfs samen in slaap gevallen. Heerlijk hoor, maar wel uitkijken natuurlijk.
Zaterdag 14 juni 2014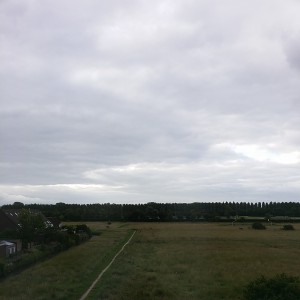 Ja het blijft wennen zo vroeg steeds me bed uit, zeker omdat je er s,nachts ook uit moet. Hield me weer beetje rustig.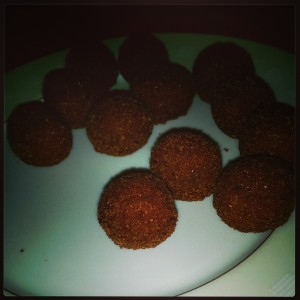 S,avonds lekker op bed tv kijken en wat bitterballen eten. Eerder op de avond was mijn schoonmoeder nog even op bezoek.
Zondag 15 juni 2014
Aww mijn schatje is ziek, en dat op zijn eerste papa dag… De hele dag heeft hij op bed gelegen, terwijl ik bezoek ontving van me vader en zijn zus. Een leuke teigertje knuffel gekregen en wat kleertjes. Ons mannetje wordt maar verwend.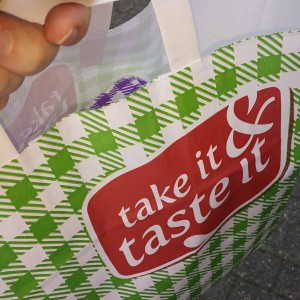 Ik zou gewoon koken, maar omdat mijn man dus ziek is wilde hij niet eten. Dan ga ik niet voor mezelf koken, en ben ik naar de snackbar geweest. Na het eten kwam de onder buurvrouw nog even op kraambezoek. De rest van de avond is even "me time" tot dat mijn kleintje me nodig heeft.
Comments
comments