~~Weekly Diary 28~~
[social_share]
Zondag 07-07-2013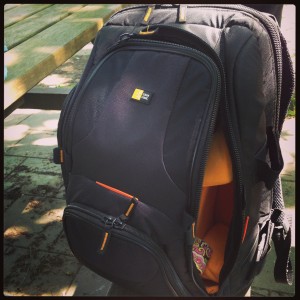 We zouden vandaag naar de De luie tuinman gaan, daar aangekomen ziet het er al vanuit de auto als een rommeltje. En we dachten alle 2 hetzelfde, gas geven en wegwezen. Maar niet voordat hij weer de TOMTOM had ingesteld. Er is een bos in de buurt, waar we al eerder zijn geweest. Daar zijn we maar lekker wezen wandelen en foto,s maken. Eigenlijk had ik weinig zin in veel te wandelen omdat ik echt heel moe was, maar we hebben toch een stuk gelopen. De foto,s zijn niet veel bijzonders geworden helaas.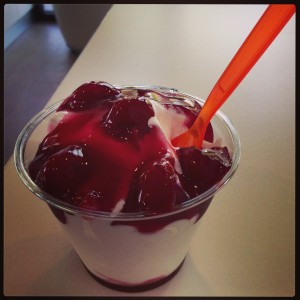 Na afloop toen we bijna thuis waren, hebben we nog even een ijsje gegeten. Hoe slecht ook steeds de laatste tijd, maar het mooie weer vraagt om ijsjes eten.
Maandag 08-07-2013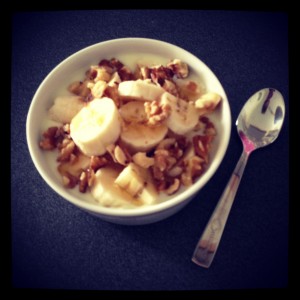 De dag beginnen met een ontbijtje: vanille yoghurt banaan en walnoten, en een beetje honing.
Het is heerlijk weer dus lekker op de fiets zonder jas of trui naar me werk toe. Zonnebril op tegen de felle zon… En lekker rustig aan doen op het werk, omdat het echt warm was. De kippen, eenden, varkens, konijn gevoerd. Toen nog even de pony,s, maar die moeten sinds dat Spoty (1 van de pony,s hoest) nat hooi eten. Dus een kruiwagen gevuld met hooi en daar water overheen gedaan. Dat is best zwaar om dat naar achteren te brengen. Maar dat was voorlopig de laatste keer omdat Spoty die dag op vakantie gaat… Dus nog 1 pony te voeren, tenzij ze naar het weiland vooraan gezet is dan eet ze gewoon lekker gras.
We hebben nu ook allemaal kleine kuikens van de pauwen, er waren er 10 inmiddels zijn er 2 verdwenen. Er zit ook een 2e Thijs bij, een witte pauw. Hopelijk overleeft die kleine het.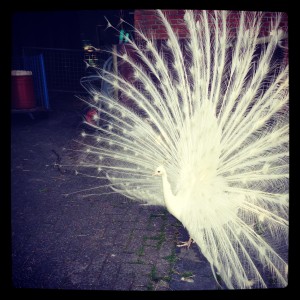 Dit is dus Thijs, die jullie al wel vaker voorbij hebben zien komen.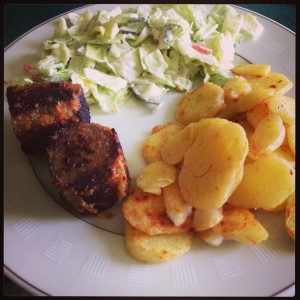 S,avonds lekker makkelijk voor mezelf gekookt en ook nog eens gezond. Opgebakken aardappelen, sla en een stukje vlees.
Dinsdag 09-07-2013
Weer een nieuwe dag, en weer naar het werk toe. Voor nu (deze week) heb ik nog hulp van een leerling die nog wat stagedagen in te halen had. Maar na deze week is dat echt voorbij, en krijgen we pas na de zomer weer nieuwe leerlingen.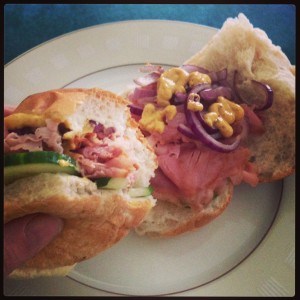 Heb weer wat lekkers verzonnen voor mezelf als avond eten, broodjes met gebakken ham en ui, wat komkommer en een beetje mosterdsaus. Dat was weer erg lekker.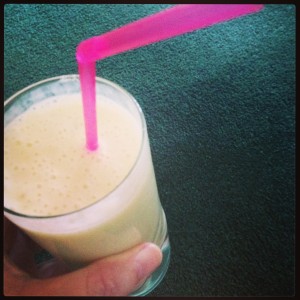 Als toetje had ik een bananen milkshake gemaakt… lekker, makkelijk en gezond.
Woensdag 10-07-2013
Het mooie weer is al weer verdwenen, erg jammer dat het steeds van korte duur is. Dit keer dus wel een jas aan naar het werk. Eigenlijk kom ik al weken niet echt vooruit, ben echt al weken heel erg moe. En als ik dan van me werk kom duik ik vrij snel me bed weer in. Zo ook vandaag en heb echt een paar uur liggen slapen. Niet goed eigenlijk, maar moet er toch aan toe geven als ik echt moe ben.
Ondanks ik zo moe ben, toch naar de sportschool geweest. Daar ben ik dan weer heel erg koppig, en doe ik teveel wat me lichaam eigenlijk nu niet aankan. Toch voelt die moeheid lekkerder dan daarvoor. Nog even zitten kletsen met Fonseng, en daarna nog even met Anna de trainster daar. Ik ga namelijk met haar 3 keer trainen, en ze gaat even mijn voeding schema even onder de loep zetten. Even kijken of ik echt wel goed bezig ben, en even wat nieuwe motivatie krijgen. Aangezien ik al weken op hetzelfde gewicht schommel en ik daar heel graag vanaf wil. Ik heb er zin in om met haar te werken, helaas maar voor 3 keer omdat ik het niet kan betalen een langdurige training. En ze denkt ook dat ik dat helemaal niet nodig heb omdat ik al zo goed bezig ben.
Donderdag 11-07-2013
Lekker een rustig dagje gehouden, wel veel gewassen en alles moeten ophangen. En maakte ik voor het eerst zelf kipkerry salade voor op brood. Dat was echt wel lekker maar de volgende keer even wat eerder maken zodat het goed afgekoeld is voor het op brood gaat.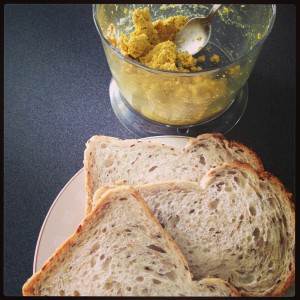 Vrijdag 12-07-2013
Nog veel luiere dag, mijn vriend is eigenlijk al de hele week ziek en ik doe lekker lui mee. Ben al weken onwijs moe, en nu heb ik ook nog eens last van menstruatie pijnen. Dus lekker veel rust nemen, veel tv kijken en internetten.
Zaterdag 13-07-2013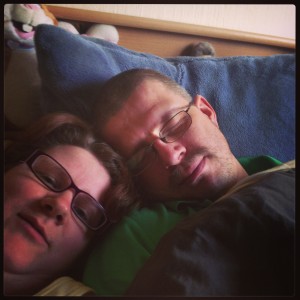 Dit is wel de meest luie dag van de week nu. Helaas moest ik in me uppie de vele boodschappen gaan doen ondanks ik me niet lekker voel. Maar ja mijn vriend ligt dan ook nog steeds ziek op bed. Na het boodschappen heb ik zowat de gehele dag samen met me vriend op bed gelegen. Heb veel gelezen op me tablet, beetje geslapen en beetje tv gekeken. Natuurlijk moest er af en toe iets gegeten worden. Lekker stukje naanbrood ging er wel in.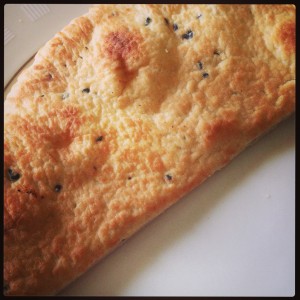 En s,avonds zijn we dan ook echt samen even uit bed geweest om beschuit met aardbeien te eten.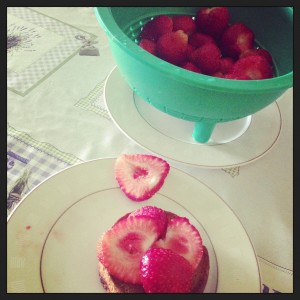 Hopelijk zijn we volgende week beide weer genoeg opgeknapt om naar het werk te gaan… Want ik ben het dan wel gewend veel op bed te liggen, maar mijn vriend zeker niet.
Wat doen jullie als je ziek bent?
Comments
comments