Nijntje kleertjes
*Het is alweer een tijdje geleden maar de eerste kleertjes voor onze kleine uk kocht ik bij de V&D. Wat is dat een heerlijke winkel om baby kleertjes te kopen. Zoveel leuks. Voor de meisjes echt zoete kleding en voor de jongetjes leuke stoere kleding. Maar de eerste kleertjes kochten we neutraal omdat we nog niet wisten of we een klein prinsesje of klein boefje krijgen. Inmiddels weten we het nu wel en is het leuk om echt gericht te kopen. Alsnog ga ik het jullie niet vertellen. Het is bij onze V&D in de stad een uitdaging om gericht te gaan shoppen, omdat de nicht van mijn man op de bewuste afdeling werkt. Stiekem keek ik vaak even op de afdeling, maar echt kopen durfde ik dan niet zo goed. Hoe handig is het dan het online shoppen op de webshop van ze. En nu helemaal omdat ik niet meer het huis uit kom, behalve dan voor de ziekenhuis bezoekjes.
Ik werd die dag geholpen door de nicht van mijn man. En ben helemaal blij weg gegaan. Normaal heb ik het niet zo heel erg op Nijntje, zeker niet dat zoetsappige van Nijntje. Maar ik zie ineens dat ze zoveel leuks hebben van Nijntje. En de eerste kleertjes voor onze uk waren dan ook van Nijntje.
Kijk mee wat voor leuks ze hebben van dat kleine konijntje genaamd Nijntje.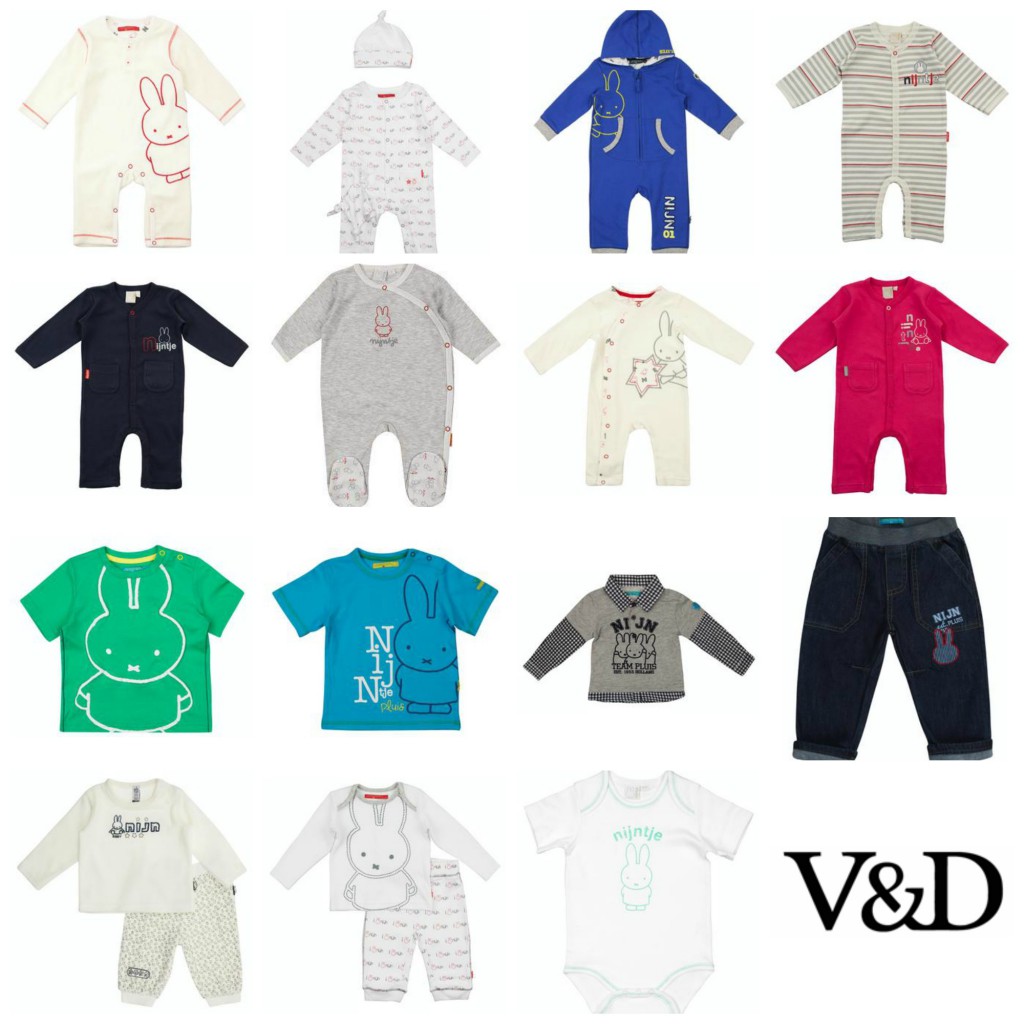 Wat vinden jullie van Nijntje kleding?
Comments
comments