~~Weekly Diary~~ Week 11
[social_share]
Zondag 10-03-2013
Vandaag samen met mijn vriend "step to the beat" op de WII gedaan, dat is lopen/joggen op de maat van de muziek. Alleen het ging niet zo goed bij mij omdat ik merkte dat ik op mijn tenen loop. En had daarna dus onwijs veel spierpijn in me onderbenen en kuiten. Ben bang dat ik daar nog lang last van zal houden. Kon namelijk daarna niet zo goed meer lopen.
Maandag 11-03-2013
En ja hoor deze ochtend was de pijn alleen maar erger, toch zo stoer geweest om op me fiets te klimmen en naar me werk te gaan. Wat gaan pijn toch vervelend en vermoeiend zijn. Heb lekker rustig aan gedaan op de kinderboerderij.
In de avond was ik zo moe van de pijn dat ik op bed was gaan liggen, alleen het probleem ik kon niet slapen dus lag me alleen maar te ergeren.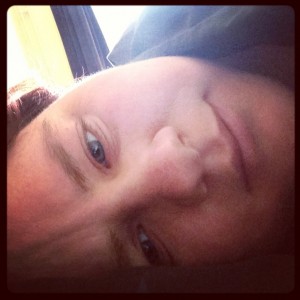 Dinsdag 12-03-2013
Weer met moeite me bed uitgekomen, vanwege de erge pijn. En dus weer lekker op me gemakje de dieren gevoerd en water gegeven. Nee gelukkig niet alleen, anders had ik het ook nooit gered.
S,avonds maakte ik heerlijke pizza, wel met kant en klare bodem maar zelf belegd met: bieslook, salami, rode ui, champignons, geraspte kaas en na dat hij in de oven was geweest nog rucola eroverheen gedaan. En wat was dat lekker zeg, zelfs mijn vriend waardeerde mijn kook kunsten. ben ik ook wel blij om omdat we sinds een tijd zoveel meer gezonder eten, en vele nieuwe gerechten hebben uitgeprobeerd.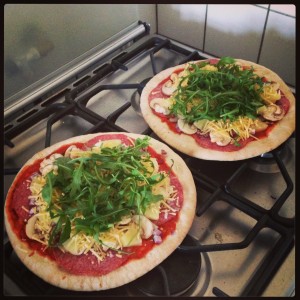 Woensdag 13-03-2013
Kreeg het niet voor elkaar om vandaag uit bed te stappen, en dus zei ik me werk voor deze ochtend af. En ben weer gaan slapen. Rond een uurtje of 11:30 even wat fruit gegeten, en weer terug in bed gegaan. Heb de hele tijd lekker op bed gelegen met de tv aan en blogs lezen op me tablet. Ik kon echt wel wat rust gebruiken.
En merkte dat het me goed deed, en dus besloot ik s,avonds toch nog even naar de sportschool te gaan. Wel rustig aan gedaan, maar wilde echt er nog even heen omdat ik nu 3 weken mijn vriend op de sportschool moet missen. Hij gaat namelijk op vakantie. Dus we hebben nog even zoals elke week met elkaar zitten kletsen. En was natuurlijk weer zo,n beetje de laatste die het pand verliet.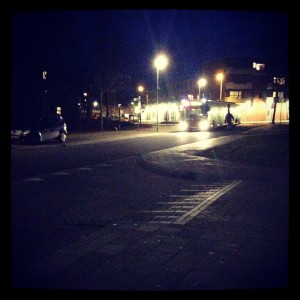 Donderdag 14-03-2013
Er moesten boodschappen gehaald worden, en dacht laat ik wat extra meenemen alvast dan hebben we voor zaterdag ook alvast eten. Ook gelijk weer wat fruit gekocht op de markt. Omdat ik een zware rugzak had met boodschappen en nog een extra tasje vol had, ben ik maar met de bus terug naar huis gegaan.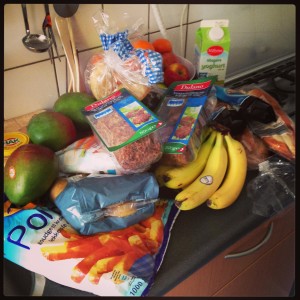 Vrijdag 15-03-2013
Omdat we hadden afgesproken dit weekend, eigenlijk vorig weekend al om het huis weer beetje aan kant te brengen ben ik alvast vandaag begonnen. Heb de slaapkamer helemaal stofvrij gemaakt, nou ja alleen niet met de stofzuiger omdat de rest de volgende dag nog zou gebeuren. En heb de wc een goede schoonmaak beurt gegeven. Ook heb ik nog even een was gedraaid en opgehangen.
Zaterdag 16-03-2013
Zijn we verder gegaan samen met schoonmaken, de woonkamer moest gedaan worden. Daarna heeft me vriend de stofzuiger door het huis gehaald, en ik heb nog even gedweild in de keuken, wc en badkamer. Zelfs de planten hebben een douche gekregen aangezien die ook erg stoffig waren.
En om 16:00 was het even snacktime, dus hebben we een lekker appeltje gegeten.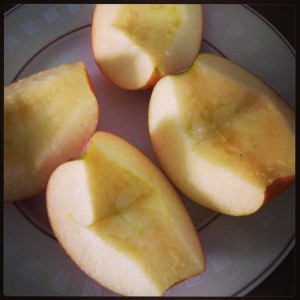 Hoe is jullie week geweest?
Comments
comments